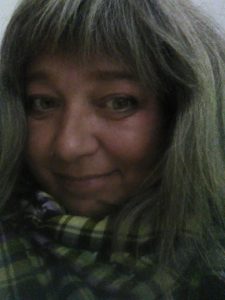 Russian artist Marina Salomatova was born in 1961 in Kazan, Russia. She attended the Fine Art school at the age of six and completed her studies there in 1976. At the age of eight, Marina participated in the International Children´s Art Competition in Paris, and having won first place, took the gold medal.
From 1976 to 1980 Marina attended the Phoeschin Art College in Kazan, followed by thirteen years spent as an art designer at the Youth Theatre of Kazan. During thes time she created three productions as lead designer. In addition, she assisted in producing a play, which was under the direction of Rashid Safiullin, who was an assistant to the art designer in the film "Stalker" directed by Andrej Tarkovsky. Marina mostly produced her work by brush and pallet knife with oil on canvas. However, she also paints in watercolours. She specialises in different kinds of work that include: landscapes, flower bouquets, town inages, still life and portraits.
In 1997, Marina left Russia to live in Czech Republic.
One year after her arrival in Czech Republic, Marina was seriously injured in a road traffic accident, which resulted in nearly every bone in her bone being broken. However, despite the trauma, the long-term recovery and physical disability that followed this horrific event, she carried on and in the following year founded her own art gallery displaying her personal work. During the first year of the gallery´s existence, more than two handred and thirty paintings were bought by private collectors from the United States, the United Kingdom, Japan, Italy, Germany, Austria etc.
The varied collection of paintings here inspired by Marina´s love of both the natural world and the beauty of the enveronment in which she has lived – Russia and the Czech Republic. She is still living in the Czech Republic with her two daughters.
She has regular clientele in the Chech Republic and Germany.